WYD08 Update
By Penny Kerr with updates
from David Kerr
Overall
The photos here are from the truly wonderful Stations of the Cross held in three locations on Friday.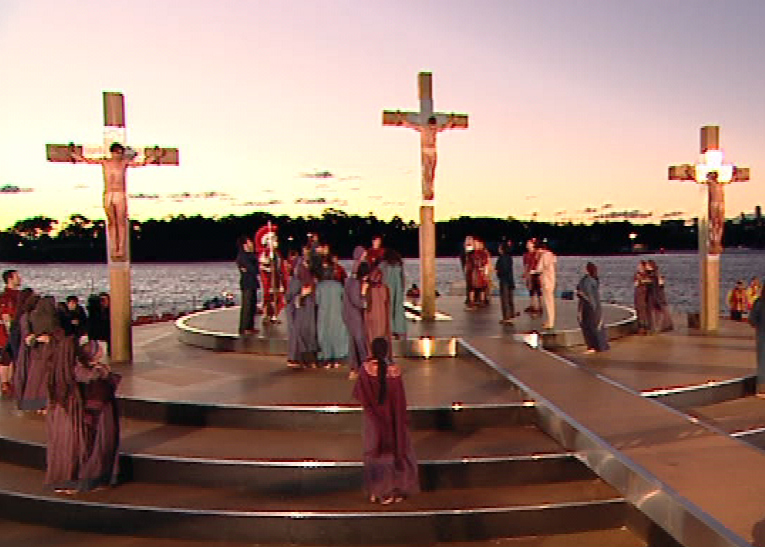 The biggest group of Solomon Islanders is located at Oak Hill, to the West of Sydney. It is quite cold out there but people have been provided with warm clothing. Unfortunately, lots of youth caught flu and about 50 people were kept isolated there so it would not spread to everyone. This was unfortunate because they missed activities. However, the good news now is that they are all much better.
The group sponsored by the Dominican Sisters is staying a little closer to the city and things are going well. They have been amazed by the huge shops, vast crowds of people (sometimes as many pilgrims as the total population of the Solomon Islands! Sr Teresa has been heard to say "FEARFUL" several times!