16 Priests Attend Annual Meeting.


16 priests attended their 3 days annual meeting at Bethania Spiritual Center Gizo which commenced on the 28th of March.
The meeting which was facilitated by Bishop Luciano Capelli sdb had its' challenging agenda, which enabled the priests to pray, reflect, evaluate, and hold discussions.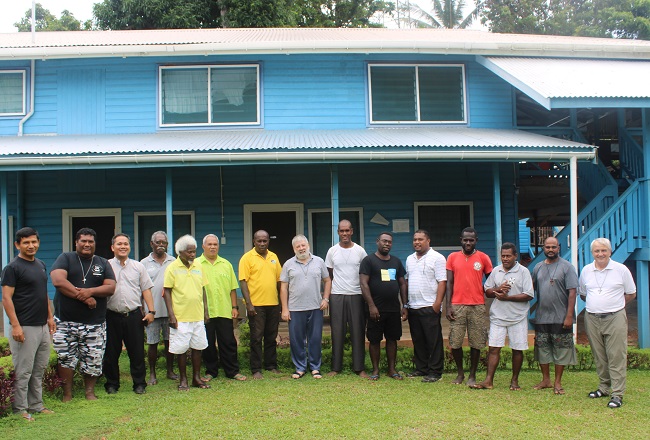 Their meeting highlighted one of their main agenda, the Synod on Synodality; with contents that briefed them on the recent FCBCO Bishops Assembly in Fiji and the Synodality reports from the eight parishes of the Diocese of Gizo.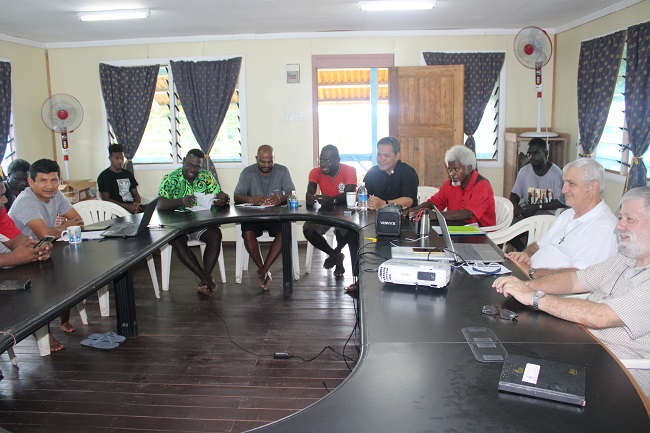 During their meeting, they were privileged to involve pastoral collaborators (Laities) in their brief report, which enabled everyone to evaluate and plan.
It was a very encouraging discussion with questions and suggestions, which challenged everyone to do better than before.
To conclude the meeting, a beautiful Chrism Mass was celebrated at St. Peter Cathedral Gizo, in which they renewed their (Priests) commitment to strengthen their ties with the diocese and unite all parishes.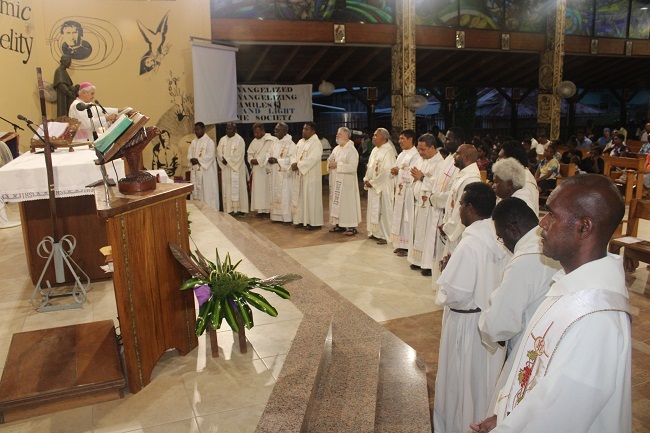 The program ended successfully with dinner and small energetic games.