Brief History of Late Fr. Callisto Tavisibatu OP





The death of Late Fr. Calisto Tavisibatu OP has brought families, relatives, parishioners, diocesans, and friends; to their last farewell respect for Fr. Calisto who was called to rest by our Heavenly Father on the 11 of September 2021.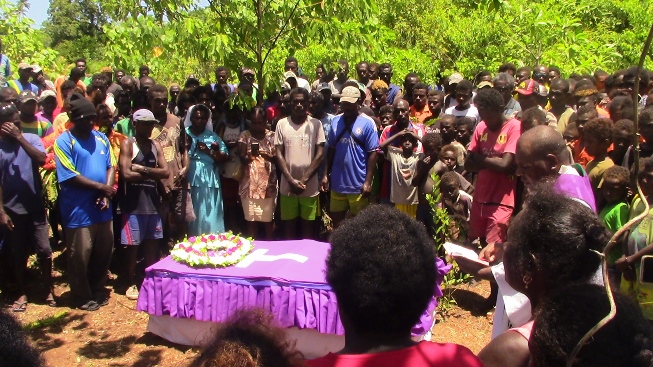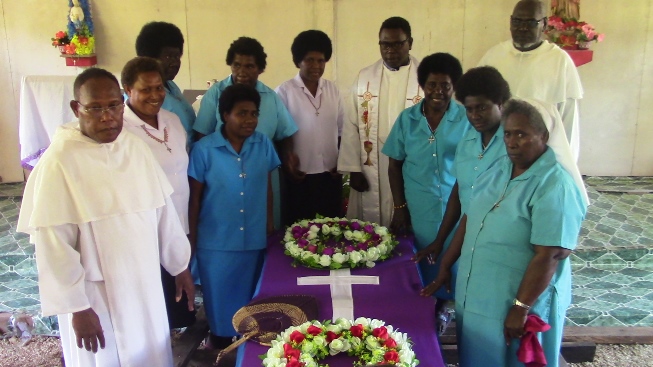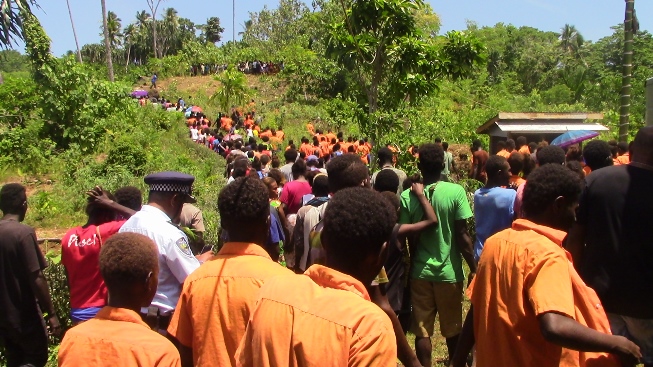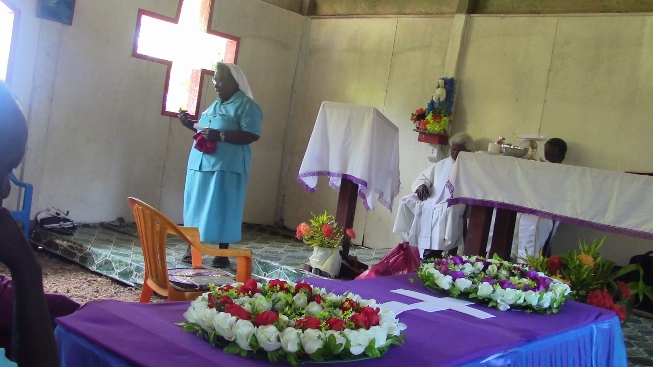 Messages of sympathies have poured in during his final Mass at his home village Chapel Maqatarava (Levaleva), this brought more emotion to everyone that one cannot hold his/her feeling for him. Everyone has spoken about him for he was simple and gentle.
Sr. Rita Pitavavine OP said that there is no fear between her and Fr. Cally; they were just like family as Dominican to the diocesan. "…… We have lost someone, a brother to us, who listen to us, who work with us, and understand us in everything and he always willing to take part with obedience….." Sr. Rita OP said that Losing Fr. Cally will be a great loss for the Dominican family here in Solomon and Australia, as well for the diocese of Gizo.
The Deputy Premier for the Choiseul province Hon Vulemiki also convey his sympathy to Late Fr. Calisto Tavisibatu OP saying that Fr. Calisto will be miss in their provincial events, and he also conveys his sympathy on behave of the Choiseul Provincial Government.
Fr. Calisto Tavisibatu OP was born on the 16th September 1960 at Levaleva village. Life was a challenge for Fr. Cally when he chooses priesthood as his life vocation. He was an ordinary childlike child today who struggle to fulfill his dream to become a priest. He taught he cannot make it to the priesthood because of not attending the secondary level. But he was always eager to become a priest.
After leaving Primary school, and with the help of Dominicans he took up correspondences courses in the 1970s to 1980 for forms 1 to 3 at his home Levaleva. And then 1982 to 1985 he took up study at St. Peter Channel minor seminary at Ulapia PNG completing form 3 to 6.
Though there is a disagreement between Vasota families because of his elder brother who became priests (Fr. Michael Lomiri), and his sister Angela who was at Vizale planning to become Nun at that time, but because they respected their son's decision, he continues his studies further on.
1986 he continues his study at Bomana major seminary also PNG. He ordained Priest on the 2nd December 1995 at his homeland Maqatarava.
A Dominican Father who also committed his life for the Diocese of Gizo. Also, a facilitator who was part of the Family Life Apostolate and other pastoral programs in the diocese.
Fr. Calisto has a health history that he accepted though many asked him to attend hospitals.
In his late hour, he has his unexpected final Mass at his residence. Minutes after his final Mass he pass away peacefully on Saturday 11th September 5 days before his date of birth
Fr. Callisto Tavisibatu OP was laid to Rest at Moli Island Catholic Mission Station.
May His Soul Rest In Peace