Visiting, Blessing during Easter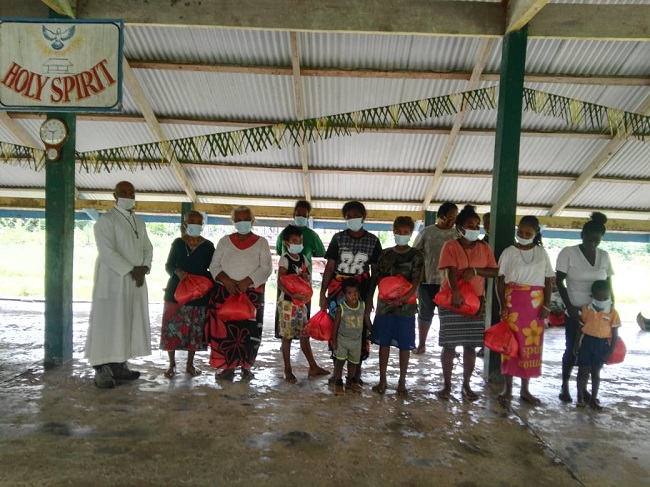 It is a time of the pandemic, we are not allowed to move freely, many people suffered from this killer virus, some lost their livelihood and some are neglected and rejected especially those who are in hopelessness.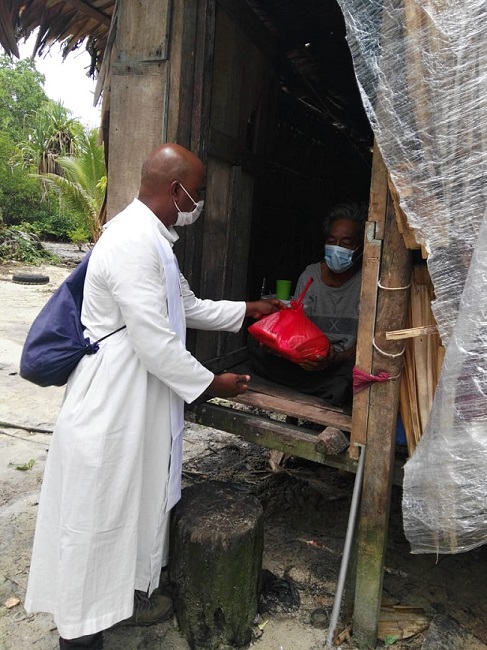 What really concerns us and disturbs us is how the outbreak is affecting our weak communities and their health, making things much harder for the poor and the most vulnerable members of our people who lose their sources of income and have less access to the already limited health care system.
Especially some of our parishioners and beneficiaries whose life is completely based on daily markets or menial jobs are heavily affected by the virus that not only threatens health but also knocks down all sectors of the economy.
The resurrection of the Lord gives us hope in this time of uncertainty.
Fr. Anil Francis started visiting the people in their families with the protocol of the pandemic.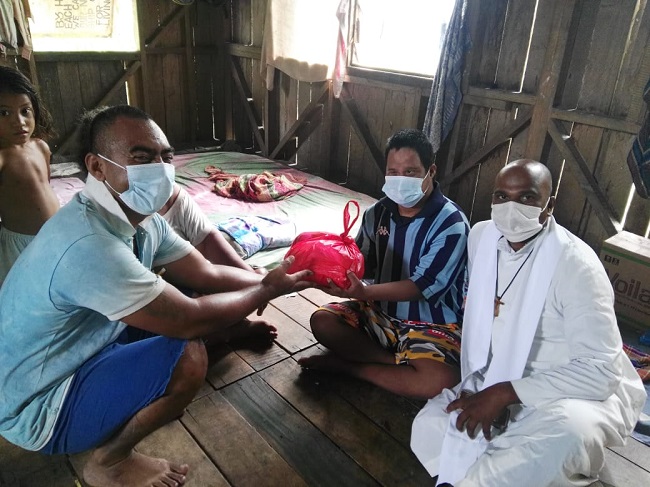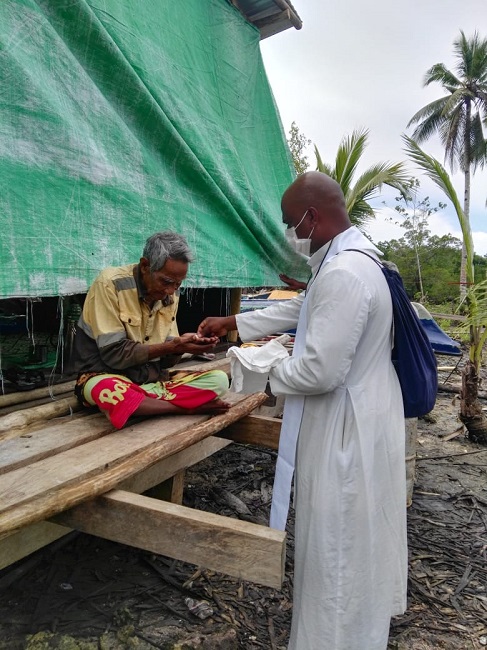 His visit was to find out the suffering brothers and sisters in time of coronavirus, to bless them, to share some food ingredients, to distribute the Holy Communion to the sick, and to discover the families who are lost from the sheepfold of Jesus, The Good Shepherd.

His visit to the families in the time Easter is to know the families, especially those who really need our care, and spiritual and moral support.
The Risen Lord may bless us