Divine Mercy Program Success for 2 days

The Divine Mercy group at Moli has successfully ended their program with parishioners during the Solemnity of the Divine Mercy Sunday on the 16th of April.
Their program commenced on Saturday evening, which invited everyone to recite and expose to the Blessed Sacrament.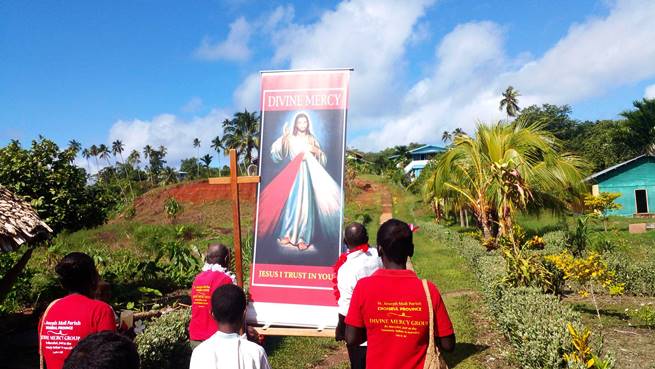 The celebration also allowed them to do confession.
Reporting from that parish, the media volunteer Mr. Anthony said that they thanked their two priests who were always available for them.
He said that their program went very well the next day, which is the Solemnity Day for Divine Mercy.
Anthony said, "Moli has always been colorful in times of celebrating Solemnity, we all matching on directed us is the Divine Mercy Icon facing us, processing toward the church building".
Father Qelo was the main celebrant assisted by Fr. Timothy and Deacon Willie.