Diocese of Gizo Ordain 1st Permanent Deacon.



The Catholic Diocese of Gizo has ordained its first Permanent Deacon (PD) at St. Peters Cathedral Gizo during the Cathedral's feast day on the 2nd Sunday of July 2023.
He is Jerome Kuibatu who is a current pastoral coordinator for the Diocese of Gizo whom has been welcomed at the Altar to serve the priests.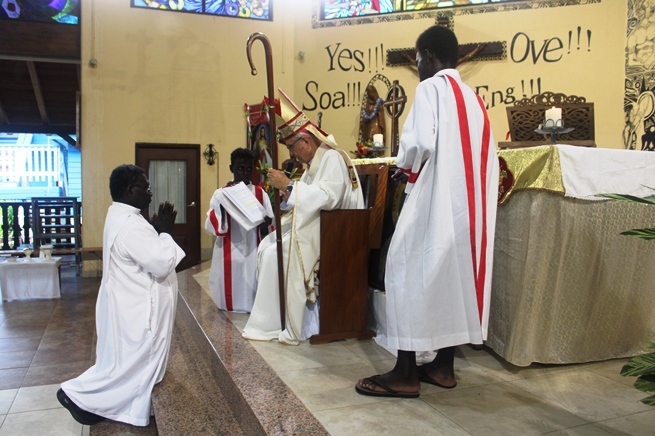 Rev, Jerome Kuibatu could assist parish priests or bishops, especially in missionary areas where a shortage of clergy existed. The diaconate should be restored as a permanent state of life, in accordance with the norms of the Dogmatic Constitution on the Church. It would help those men who carry out the ministry of a deacon - preaching the Word of God as catechists, governing scattered Christian communities in the name of the bishop or parish priest.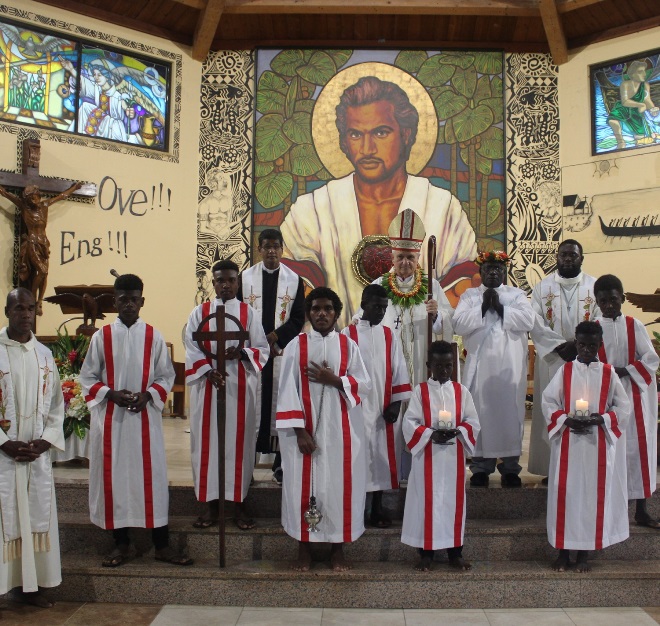 A historical event happening in the Catholic Church of Solomon Island, especially for the diocese of Gizo is the ordination of a married man to be close with the priests at the Altar. This has invited married men as well as singles to become Permanent Deacons (PDs) in the church.
He was ordained by Bishop Luciano Capelli sdb, assisted by his priests, and witnessed by his wife, children, relatives, and parishioners.
A beautiful celebration with the solemnity of St. Peter and Paul ended successfully with feasting and thanksgiving to God for the historical event.