Fr. Benedict Qelo Celebrate 1st Year Anniversary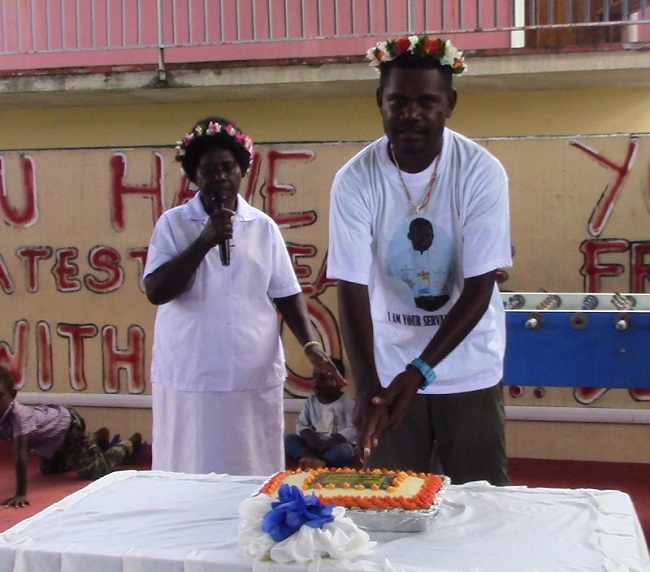 A plan Priesthood Anniversary for invited friends only for Fr. Benedict Qelo was turn out to be; for the all parishioners here at St. Peters parish Gizo on Sunday 17 October.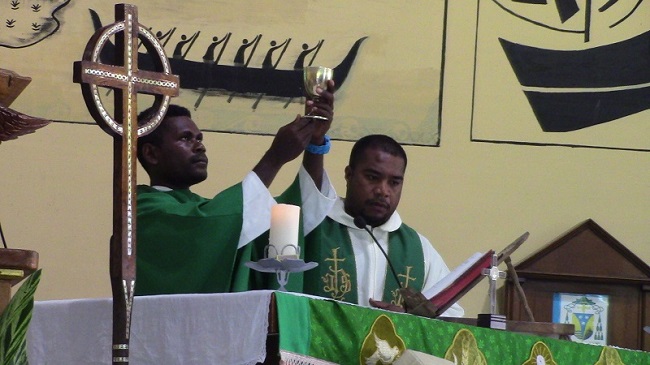 A beautiful celebration, which commemorated Fr. Benedict Qelo's first Anniversary as priesthood, brought more happiness and appreciation from friends, relatives, and Religious. It started from the beginning with planning, preparations, and the Thanksgiving Mass celebration.

During the Mass celebration, Fr. Qelo gave his beautiful Homily, along with beautiful liturgy from the St. Peters youths, and an inspired offertory from Lauru group.
The Thanksgiving celebration also assisted by Fr. Dominic Soloko, Fr. Steven Tee and Fr. Henry Poroi OP.
For Fr. Qelo, though he cannot make his anniversary with his family members and relatives at home he has extended their appreciation to parishioners throughout the diocese and the bishop for prayers and other supports.
Also encouraging speeches from the Religious groups who affirm their brother (In Christ) for the journey he took up through his first year as a priest.
The Anniversary celebration will be a source of Strength, Joy, and courage for Fr. Benedict Qelo with his theme "I AM YOUR SERVANT"
The anniversary celebration was ended successfully with food for everyone and entertainment from the parishioners.