St. Peters Youths Gizo Complete 2021-Year Program.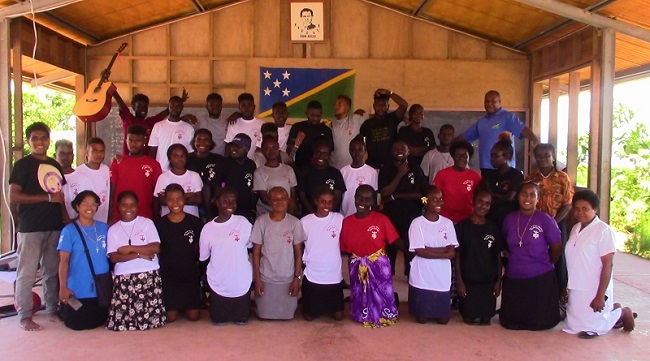 About 40 youths from the St. Peters Cathedral Gizo have completed their youth camp at Nusa Bosco primary school on Gizo Island, purposely to mark their end-year programs.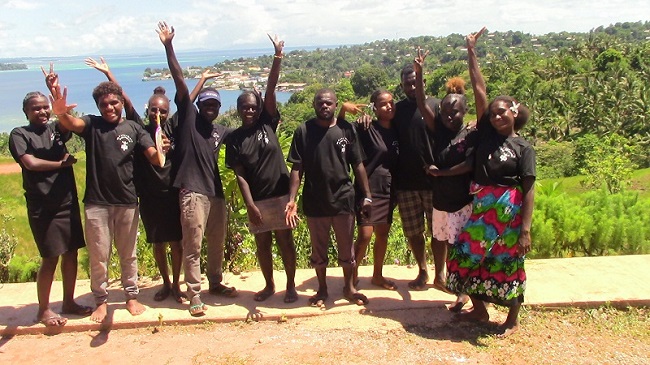 The weekend youth camp commenced on the 26th to 28th November was described as a successful program as more learned a lot from various speakers, Through the discussions, the youths are been motivated and have the ability to contribute, share, and plan.

One of the speakers, a diocesan pastoral coordinator Jerome Quibatu referred to his presentation on Pope Francis Encyclical message for the youths "Christus Vivit", basing his message on chapters especially on the vocation. He reminds them that Christ traveled in Galilee 2000 years ago calling people to follow him. He challenged the youths that the same Jesus is calling them to follow him.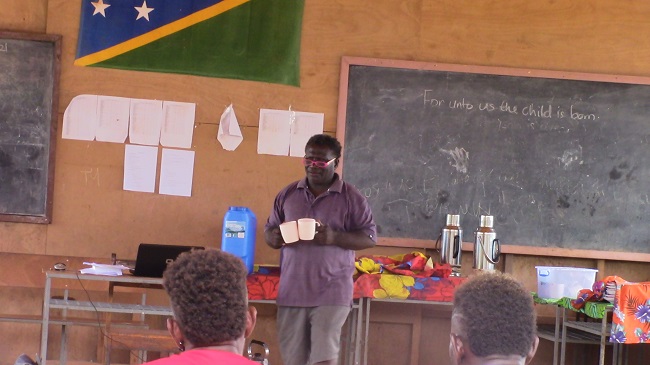 His reflections on Pope's message were very challenging for these youths as most of them became aware of this current situation in Honiara. He said the pope's message is asking them to keep the light burning in their hearts and urging them to reject Satan.

He also reminds them that their bishop, Bishop Capelli, and other Religious Sisters and Brothers are always with them in prayers and other supports to keep them close to Christ.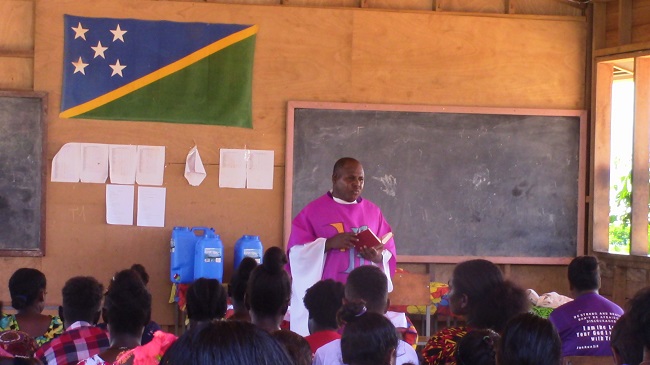 During the closing on Sunday28; the church is celebrating the 1st Sunday of advent. Fr. Steven Terry OP gave his beautiful and challenging Homily saying that the church is now in a session of awaiting Christ's birth preparing us to renew our life.
He said that it is another opportunity, together with youths and our church to reject Satan's empty promises and all of his actions. He said that only praying would straighten us to avoid us from sins, and said that prayers would keep us awake so we may read signs of times and await Christ's second coming.
Fr. Steven Kerry said that despite what the nation has experienced today, the burning of properties in Honiara is an action of Satan, and he urged the youths to turn away from such behavior.
During the closing, one of the Religious Sister Sr, Regina sdb remind the youths that they are heroes and urges them to stay close to Christ. She said that without Jesus Christ they are zero.

The end-year youth Camp was organized by the Religious Sisters from Salesians, St. Peters Cathedral youth coordinator, and the Catholic Diocese of Gizo youth coordinator.

The program ended with a secret friend presentation in the late afternoon.