St. Peter's Youth Gizo Join Ecumenical Youth Awareness Program.
St. Peter's Youth Gizo joined the Ecumenical Youth Program, which was launched on 24 July 2017.
The youth groups were being organized and formed under their Denominations and zone. All nine youth groups were introduced to selected activities to be performed in their own communities; venues were selected and identified and dates for each group to perform also had been organized. Topics on child care and protection were provided for each youth group to pass on to children through demonstrations, role-plays, songs, dances and speeches.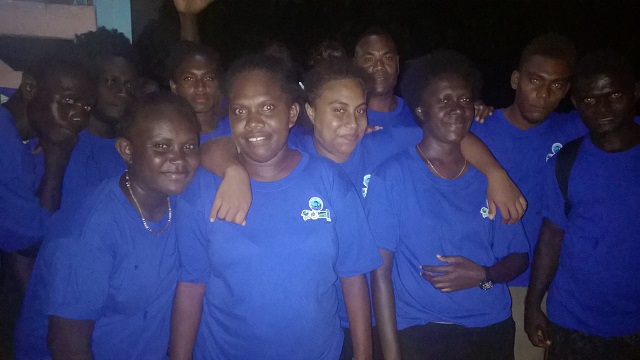 Very beautiful performances were provided by the St. Peter's Youth focusing on environment
protection and general basic hygiene to the 2 communities of Titiana and Pelonqe
. The program also dealt on Climate Change, a global issue affecting our islands.
At the closing, every youth groups from these denominations gathered at MSG hall to perform their activities to the public.
This one-week program organized by the Solomon Island Water Sectors Adaptation Project (SIWSAP) was held here in Gizo and was sponsored by the SI Government, Global Environment Facility (GEF) and United Nation Development Program.