About Eighty Attend Teachers Seminar Moli.
About eighty teachers attended a week seminar that was facilitated by Fr. Joe Ensing and Sr. Brenda Nash from Papua New Guinea. The seminar was held at Moli pastoral center St. Joseph parish, Choiseul province.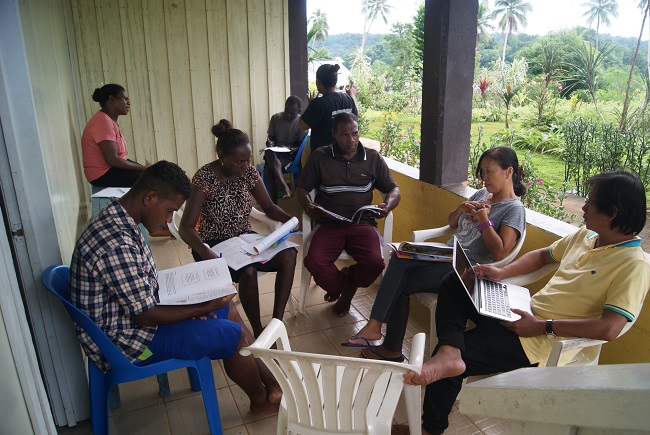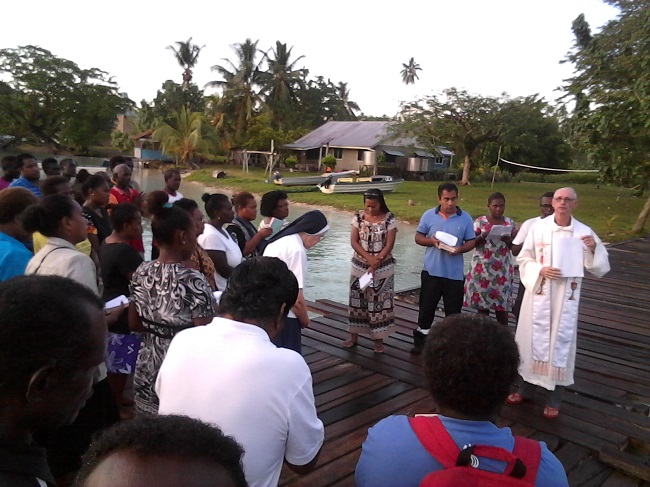 The seminar commenced on Monday the 16 of April with a beautiful Eucharistic celebration. The participants began their procession from the wharf to the venue.
In attendances were the Sunday school teachers, secondary and primary school teachers and RTC teachers from St. Joseph Moli, St. Dominic Sirovanga, St. Eusebius Noro, St. Peter's Gizo, Christ the King Voruvoru, Holy Rosary Nila and the Sacred heart Wagina Parish.
The seminar was a very important one. Fr. Joe and Sr. Breda presented the religious instruction books and helped the teachers to use the books in their respective catholic schools. The participants had an opportunity to demonstrate by using various teaching techniques.
Fr. Joe and Sr. Breda are experienced facilitators and made all of us aware of the richness of the content of the book which have been purchased by the diocese and shared to all schools in the diocese.
They took time to run through the important resource materials which will benefit the communities as well
The program ended successfully on the 21 Saturday April.