Anniversary of Earthquake and Tsunami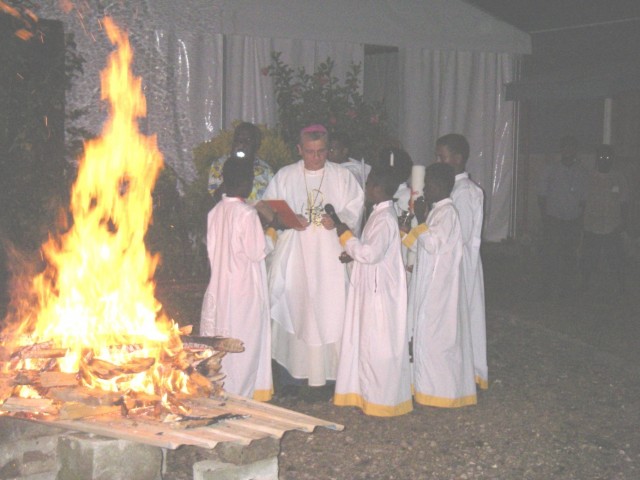 Above photo during Easter
Easter celebrations
At Gizo Easter was a great relief and an awesome occasion , as we did not celebrate it in 2007, because of the earthquake and tsunami tragedy. Our Easter celebration with our new Bishop was full of grace and prayerful. It was an experience of calm and excitement among our people in the parish. The encouragement message of our Bishop gives hope to all, as we look forward to the implementation of our Diocesan Pastoral Plan.
By Joseph Lalaubatu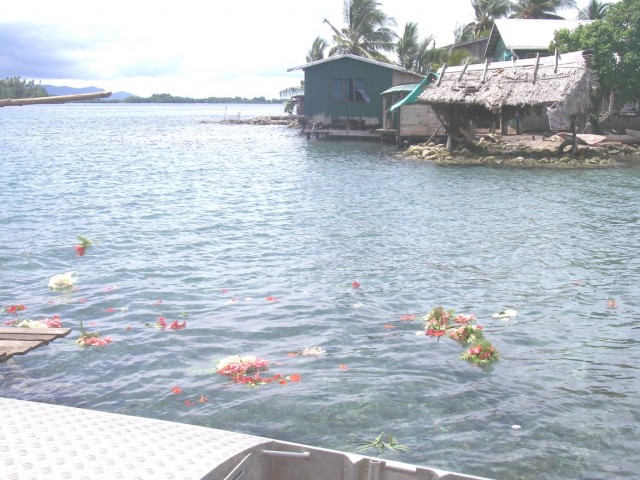 We Remember the loved ones
More than 150 people from Nusabaruku celebrated the 1st anniversary earthquake & tsunami Mass at Nusabaruku. The Anniversary celebration included Dominican friars and sisters, diocesan staffs and visitors around Gizo. The 10am mass was celebrated by Bishop Luciano Capelli sdb and Fr John Mc Kenna OP. The earthquake & tsunami mass celebration was turned out ecumenically. A praise song was sung at the beginning of the mass which encouraged everyone to have faith and hope and have trust in the Lord. "We shall overcome…….the Lord shall see us through…….work hand in hand…..we are not afraid……..the truth shall make us free….and we shall live in peace someday," the song reminds everyone that we are not left out and our God is ahead of us. United church communities and catholic communities from Nusabaruku with visitors witnessing the 1st anniversary celebration.
Western and Choiseul provinces were badly affected by the 2nd April earth quake and tsunami, after which at least 52 were confirmed dead.