Newly Appointed Parish Priest for Kavata celebrated his first two masses.
By Joseph LaLaubatu (Diocesan coordinator)
Early on Friday the 25th of April, Fr. Albert Kalu accompanied by the Diocesan Pastoral Coordinator – Joseph Lalaubatu, left Gizo to take up the Parish Priest responsibility of Kavata Parish. On the way he spent the night at Moli Catholic Station, and on Saturday 26th Fr. Albert was given the privilege to be the main celebrant at Moli making it his first Mass at Moli Parish.On arrival at sirovanga he was welcomed by the community. On Sunday 27th Fr. Albert Kalu said his 1st Mass at our lady of Victory Church, Sirovanga. In his sermon, Fr. Albert challenged the people of Kavata to build on the new spirit of being the Church. He slowly makes himself feel at home, viewing the ocean from his house built on the rocky hill of Sirovanga. Congratulations Fr. Albert !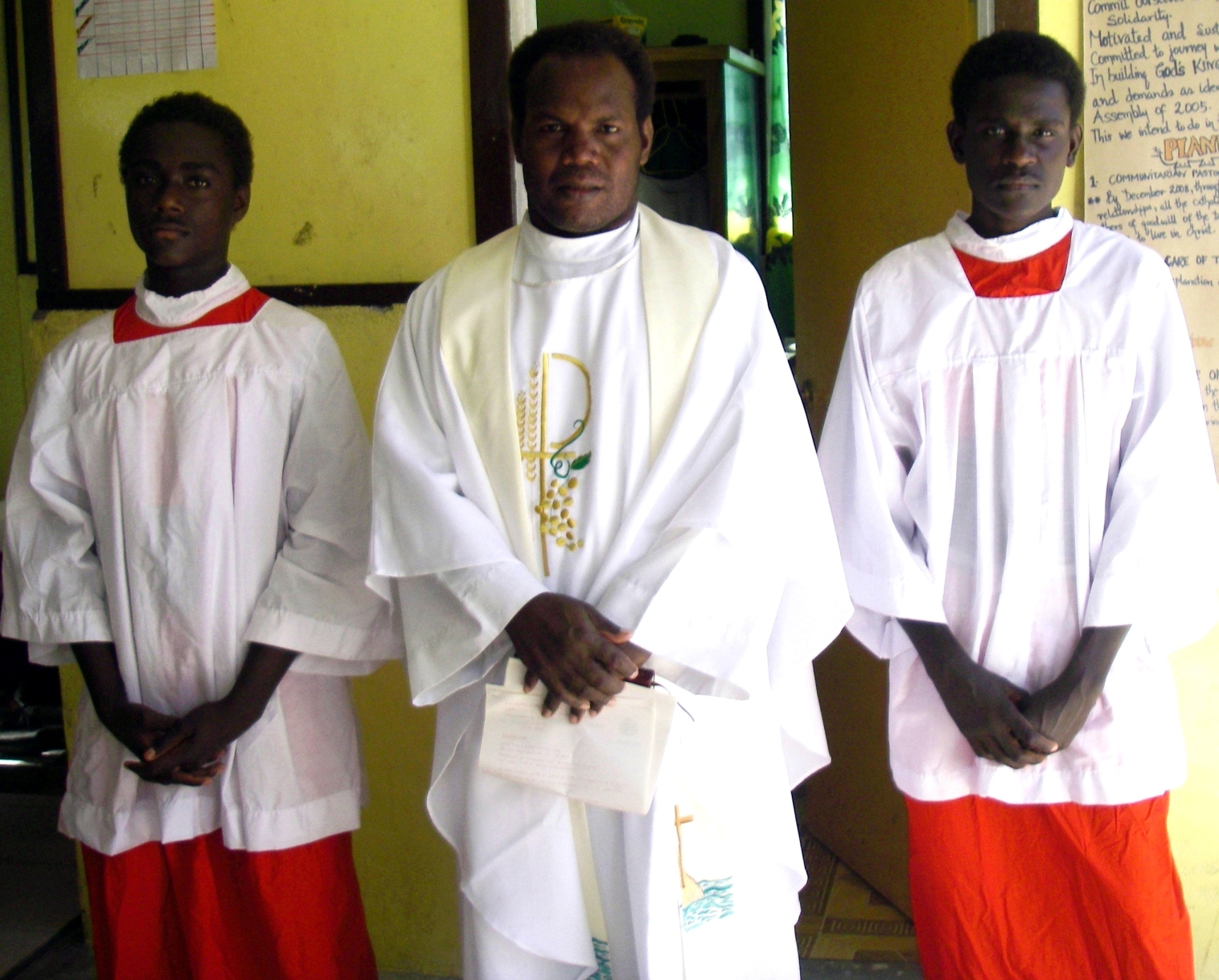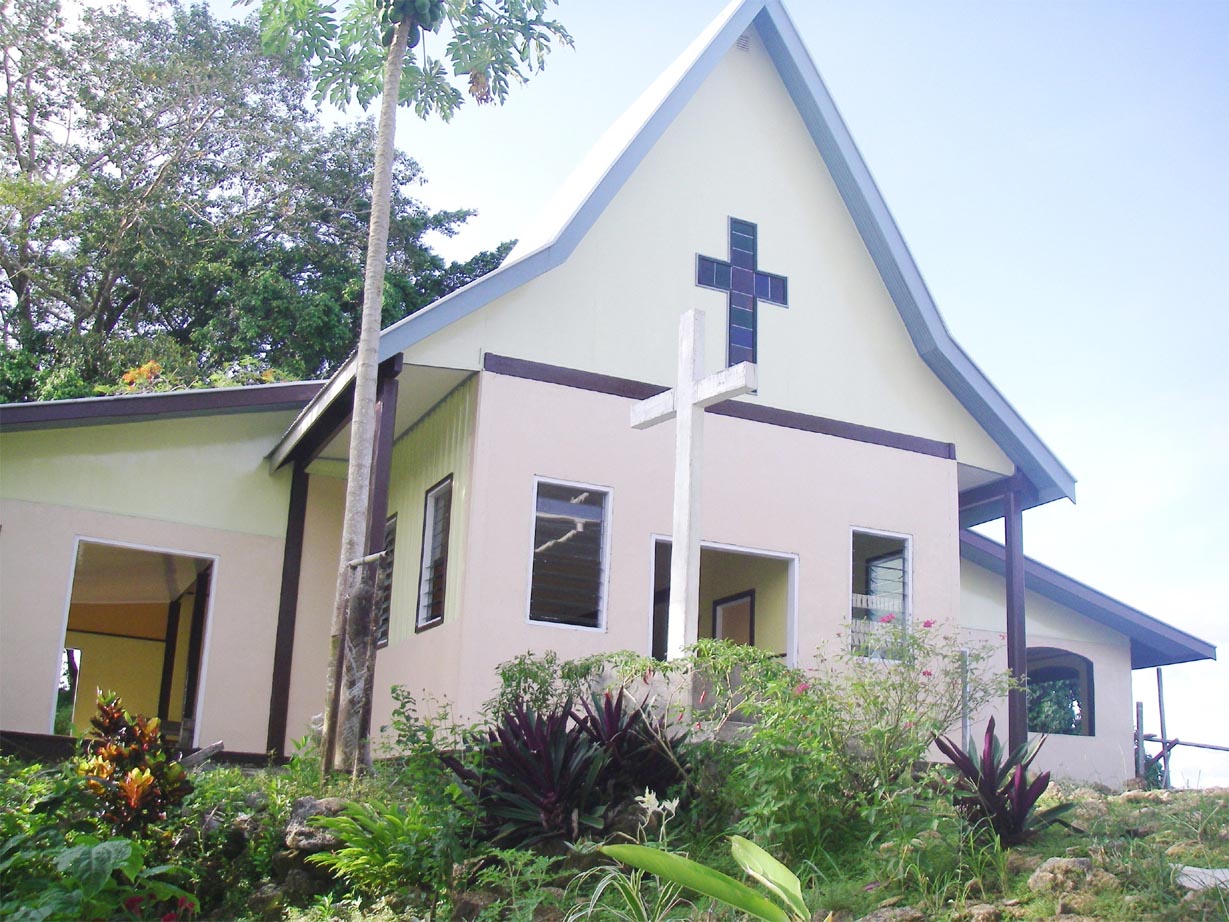 Pict Rt; Lady of Victoria Church Sirovanga. Pict Lt; Fr. Albert Kalu prepare for Mass Celebration with 2 altar boys, Our Lady Victoria Church.
Father Albert Kalu, his reflection on Noro Sub-Parish
What really impressed me ?
Their Faith in the Catholic Religion is evidence at their places & homes.
People adhere to Catholic Faith in the midst of other Denominations even though they are minority. Receiving a Priest to their communities is always of great joy and have been expressed in so many ways.
What I want to see in the future ?
Noro must be developed in a well set up centre and become a Parish of its own and be able to administer the Catholic communities from Ringi to Marovo, not only at Noro and Canaan.
Why I go to Sirovanga ?
As a Priest, my priestly commitment is to be ready to go anywhere my Bishop asks me to go and to respond to that mission
Noro sub-Parish lies east of Gizo and serves around 12 Catholic Communities from Ringi to Marovo and is still part of Gizo Parish. It is hoped that sooner the Bishop of Gizo will grant Parish status to Noro. Keep praying!
For the last 3 years as I reside at Noro, I carryout my Priestly Pastoral ministry in serving the people I am entrusted to care. Visiting the Catholic communities celebrating the Holy Eucharist, giving sacraments of baptism, marriage, first Holy Communion, visiting the sick, making burials, offer blessings as well as being present at their isolated homes. The Place is nice, people are really kind and supportive.