New Parish Priest for Gizo reflects on ........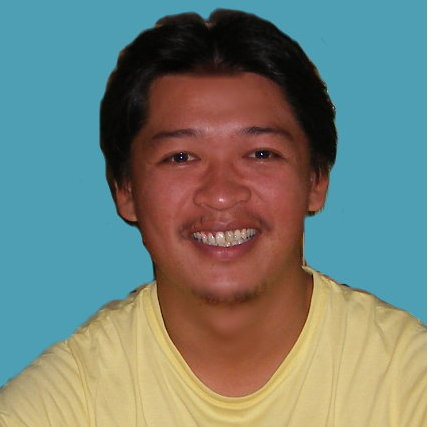 Gizo Diocese has a new Parish Priest. He is Fr Vincent who is originated from Philippines.
Like other Priest from Philippine when asked to write his feelings about his new environment;
"Solomon Islands for me is a great and rich country with wonderful people I will liken it to a beautiful garden. A garden wherein the different beautiful color, shapes and sizes of flowers complement each other to make only one garden"…... He said that Solomon is rich in culture and tradition as there are different races and beliefs. Solomon however to prosper we must learn to be a garden.
Fr said, there can only be one garden with all its beauty in order to flourish and attain its identity as sons and daughters of Solomon island. He also said, A little bit restless because of the tension within to assert its identity as a people but at the same time the inadequacy to develop oneself. We must take care of our people, care for the betterment of its natural resources and the development of peoples. He wrote, elders ought to help invest on its people. To educate them to become skilled, talented and learned people to be able to develop their own resources not so much to enrich themselves but to rule, develop and govern themselves to become real owners of the land that God has given to them as a people.
"Solomon Islands is a very wonderful country. It is up to the people now how to cultivate, nourish and preserve its beauty. Development though it is important and necessary it must not forget the development of peoples. It is our duty and obligation that man be given the prime importance and must be the center of any development and not to exploit him. Development must be at the service to the dignity of the human person. Solomon Islands must see to it that together with the development man should be living in a dignified way as taught by our faith."
Fr. Vincent Concepcion will serve Gizo Parish replacing Fr. John Tiroko OP. who departed to Honiara.
My dear people of God,
It is with great joy that we are reminded by the words of Saint Paul "… there is no difference between Jew and Gentile-…" for sure, Saint Paul when he said this was not ignorant of the diversity of people and culture of his time. The world then is also full of mixture of different races and beliefs and yet it was to these people that Paul pronounces that "…there is no difference…" How come?
Saint Paul says; it is because "… of the same Lord of Lords." We profess the same Lord who cares for both the rich and poor alike who makes the rain to fall to all regardless of race and color and makes the sun to shine for everyone with no discrimination.
My friends our Church here in Gizo desires that all the faithful of different culture and tradition be made on. It is the same prayer of our Lord Jesus Christ when he said;
"Father may they all be one, as You and I are one…" John 17:11.
Let us be of one mind and heart to traverse the way of prosperity for the people of Solomon Islands and spiritual maturity with the Church towards the fullness of life and joy in Christ Jesus.
Let us break down the dividing wall of hostility, prejudice and indifference that separates us from offering love and service to our brothers and sisters. A love and service that is born out of real concern for our people and not a love and concern that is selfish, manipulative and utilitarian.
My brothers and sisters in Christ let us journey together as one family in Christ let there be no difference amongst us and even if we insist on our differences may it bring unity rather than division. A unity amidst diversity of culture and tradition. Our Lord reminds us that it is not our diversity that defines us we are rather "known as disciples of Christ if we have love for one another." John 13:35
Take courage my brothers and sisters, do not be afraid to love the other!
Tagio Tomas
Fr. Vincent Conception