Cardinal Visit to Diocese of Gizo


One of the (Pope) right hand
man, His Eminence Cardinal Francesco Coccopalmerio with 2 other priests, Fr. Simone and Fr. Don Flavio from Vatican Rome are visiting the Catholic Diocese of Gizo.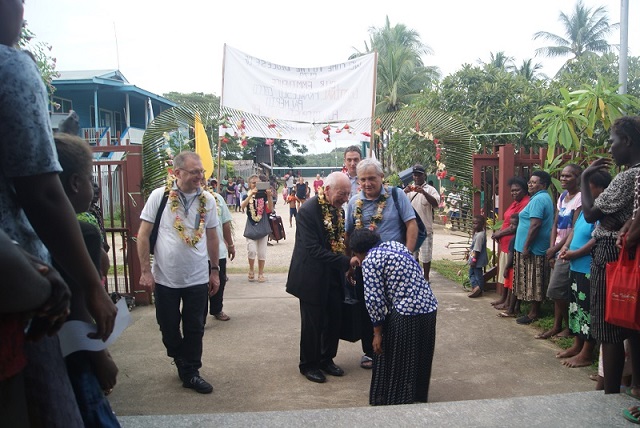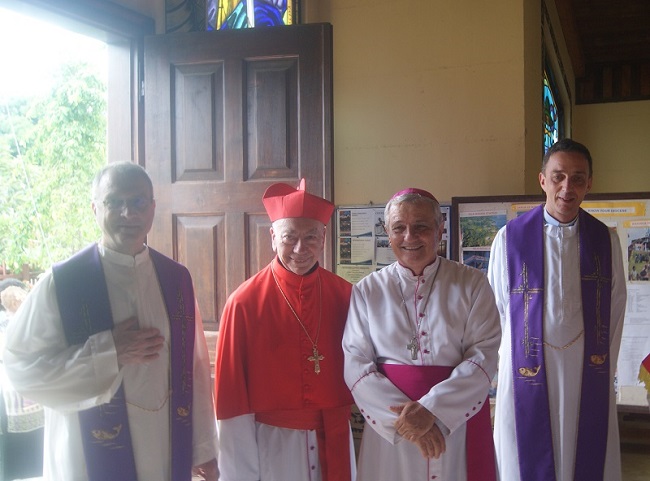 They were warmly welcomed by the Diocese on Saturday 10 of March, and he began celebrated his first Eucharistic Mass on Sunday attended by the parishioners in and around Gizo.
Cardinal Francesco's message during his homily was very simple, powerful, encouraging and very challenging to the parishioners. His message forcus
on faith and love,
and reminded the parishioners about the life of a Christian
saying that a Christian person is always a happy person.
After the Eucharistic Mass celebration
, the parishioners have lunch with the Cardinal. Everyone turned up at the event enjoy the lunch, entertainment
, sharing of gifts and words of encouragement from speeches.
His Eminence Cardinal Francesco is one of the right hand of the Holy Father in Rome, and his coming is one of the best examples of Pope's message that always come true.
He is in his 80's, and he will be visiting Schools and communities in Gizo, Shortland, and
Choiseul for the openings of Kindergarten schools and a church building on Taro Island.
His visitation will take him 10 days than Left Solomon Island to Brisbane, Dubai Milan.