Bishop's Pastoral Visit Wagina
Bishop's Pastoral visit to Wagina Parish highlights the important of Renewal to the Church of the Diocese of Gizo. On his arrival he was welcomed by the community elders and people from the parish. However, his arrival was unexpected but he was warmly welcomed with entertainment, refreshment and speeches from the church and community elders.
Most Rev, Bishop Luciano Capelli sdb welcomed by the community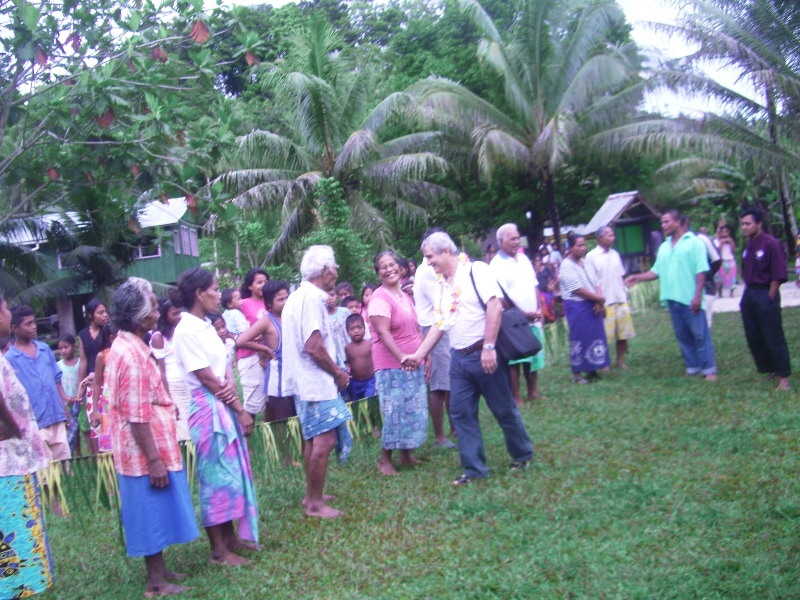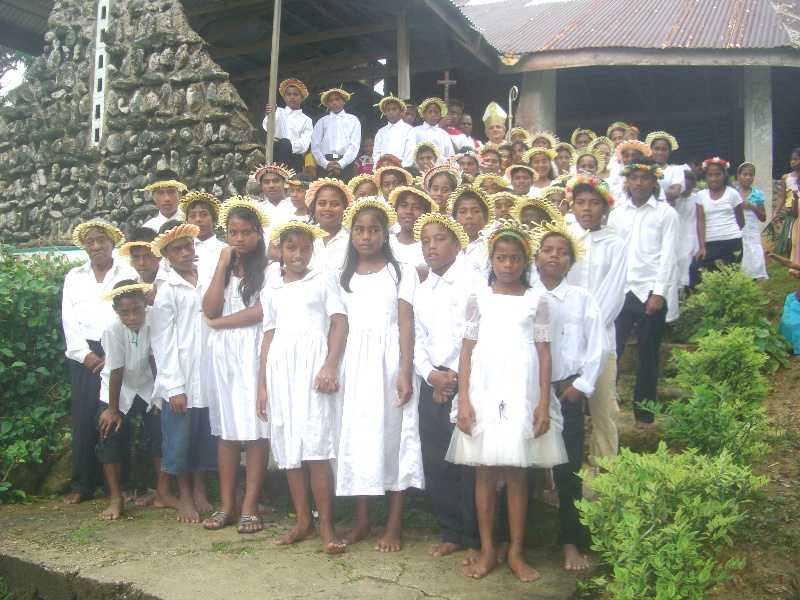 Children receiving Confirmationls with Bishop Luciano Capelli sdb.
Bishop's welcome message was a challenge to all parents. He strongly emphasized parents to consider the education for the little ones. He also challenged the youths to participate in the Renewal program so to make the church young. He strongly asked elders and the parishioners to look more carefully; and it is the time to ask, what is the problem? What is the situation we face? He continues to say that, the strength is in the weakest link. He challenged that we would work together to strengthen the weakest link. The tired less bishop after the welcoming Ceremony he met PTPA ( Parish Team of Pastoral Animators), youths, women's and elders and individuals all through the day. On Sunday 6th September the 48 candidates for confirmation received their confirmation. In bishop's homily, he reminded the community that the church is now 50 years and we are renewing our Diocese, make the Church the 1st priority and then look forward to Education and lets put God the center of our life, he strongly challenged the church leaders to begin the Sunday schools, Youth catechesis and to couples to receive Sacrament of Marriage.

In his farewell speech he continues to remind the community that he thanked God for the gift of Holy Spirit which empowers the 48 candidates who received confirmation. Lastly he challenged the community to involve in the up coming Diocesan programs.

Our Bishop Luciano Capelli sdb left Wagina the 7th September. His visit commenced 5th September. His visitation accompanied by the Education For Life youth advocators.