Hey Dad! Trainers Seminar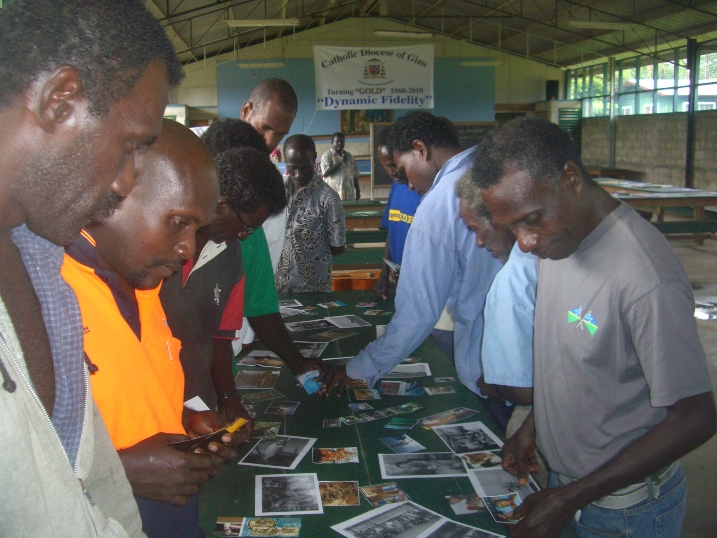 19 participants successfully attended the Hey Dad's Train of trainers Seminar from 8th to 12th March at Nila Catholic Mission Station. Participants are from Moli, Kavata (Choiseul) and Nila (Shortland Islands)parish.
The opening began with the encouraging words from the Parish priest Fr. Vincent Conception; saying that we are father's who have big roles to play in the family, community and for the church of God. He also challenged them to observe close the virtues of St Joseph and be like St. Joseph who had the responsibility to provide security for Baby Jesus and Mary his Wife.
The Hey dads Program had 8 sessions, which mainly for participants to observe carefully their role as fathers at home, community and the church. They also have the change to identify some of the influences which affect their personality.
After group discussions, sharings and reflections, its group was to present their findings, this enabled them to have the confident to stand and talk, especially at the end of all sessions each group to facilitate each session as part of their training skills.
The program was facilitated by Joseph Lalaubatu (Diocesan Coordinator), Sr. Rita Pitavavene op from the Family Life Apostolate, Jerome Kuibatu from the Formation office, Moses also from the formation and Rellysdom Malakana from the Media Office.
This is the Second Hey Dads program been facilitated this year 2010 in the diocese of Gizo. This Program was recommended by Mothers and also fathers here in the diocese of Gizo.